Supporting Conservative Leaders Of Character And Integrity.
Advancing Conservative Ideas And Vision.
Supporting Good-For-America Policies And Initiatives.
Mano DeAyala
State House - Texas
September 20, 2022
"I know Mano - he is a citizen leader, the kind of American that our country needs more of today. Mano's contributions to his community and the state of Texas as a private citizen are extraordinary. He uniquely understands the threat an open border is to the Lone Star State, and to our country. That's why Mano has worked to make Texas a safer place to live and will provide real, concrete solutions to Joe Biden's mishandling of our southern border. Most important to me, though, is Mano's exemplary commitment to service. I hope the people of Texas' HD133 will join me in electing Mano DeAyala, - there is no person better to serve, represent, and lead you." - Mike Pompeo
Ron Johnson
Senate - Wisconsin
September 1, 2022
"Ron Johnson is a proven leader and a champion for freedom and I am proud to offer my support for his re-election to the U.S. Senate. His leadership has been crucial in advocating for economic prosperity and American small businesses with historic tax cuts, standing up for law and order by backing our law enforcement and border patrol, and fighting to protect our sovereignty. He understands the challenges facing Wisconsin families and I am confident he will continue to be an ally for freedom in the U.S. Senate." - Mike Pompeo
Joe Kent
Congress - Washington
August 31, 2022
"Joe Kent has fought and sacrificed for America. He has twenty years of military expertise and is a staunch America First conservative who will fight to restore American energy independence, secure our southern border, and rein in inflationary spending. I am proud to endorse Joe Kent because we need leaders who will stand up to Biden and Pelosi's America Last agenda." - Mike Pompeo
Brenna Bird
Attorney General - Iowa
August 30, 2022
"Iowa needs an Attorney General willing to take the fight to Joe Biden and not stand on the sidelines while the current president walks all over the Constitution. Brenna is a true conservative who will protect the rule of law, the Constitution, and she's going to fight for Iowa. We know that Attorneys General are on the frontlines to defend freedom and it's why Iowa needs to support Brenna Bird in November." - Mike Pompeo
Hung Cao
Congress - Virginia
August 25, 2022
"Our country is headed down the wrong path. It started with Joe Biden's disgraceful withdrawal from Afghanistan and has led to an historic economic recession. It's more important than ever that the voters of Virginia's tenth district send Hung Cao to Congress. Hung's family escaped Vietnam shortly before the fall of Saigon; he knows the value of freedom and the terrible consequences of socialism. Cao has dedicated his life to our country as a Navy Special Operations Officer, and he has served in some of the most dangerous corners of the world. I am proud to support a living testament of the American Dream, and I know he will be a great leader and representative for Virginians!" - Mike Pompeo
Barb Kirkmeyer
Congress - Colorado
August 24, 2022
"Colorado needs an effective voice in Congress to stand up to Joe Biden and Nancy Pelosi. That's Barb Kirkmeyer. Her can-do conservative approach, strong leadership, and commitment to American greatness make her an ideal fit for Colorado's 8th Congressional District. Her impressive record of successes, from balancing budgets by cutting taxes and spending to reining in absurd and costly regulations, are exactly what we need in Congress. I am excited to endorse her today!" - Mike Pompeo
Jeff Duncan
Congress - South Carolina
August 23, 2022
"Jeff Duncan is an America first, no nonsense leader that has been fighting for the conservative values we as a country used to teach at the dinner table. I'm proud to endorse Jeff for his unwavering commitment to an "all the above" energy policy which would end our dependence on foreign oil while creating jobs here at home, tireless advocacy for governing in accordance with the vision of the Founding Fathers rather than a revisionist history, and for his commitment to fighting burdensome regulations which take hard-earned money out of your pocket." - Mike Pompeo
Joe O'Dea
Senate - Colorado
August 19, 2022
"I'm proud to endorse Joe O'Dea because he knows exactly what it takes to deliver for working Americans. He's not a politician, he's a leader: He tells it how it is and holds firm to his word. Joe's a fiscal conservative, he backs the police, he supports a strong military, he believes America is a force for good in the world and he's a fierce independent who thinks for himself. In the Senate, Joe O'Dea will fight for the people of Colorado and be an important voice confronting a serious energy crisis, runaway inflation, and American weakness on the world stage. A vote for Joe O'Dea is a vote for common sense and American strength!" - Mike Pompeo
María Salazar
Congress - Florida
August 18, 2022
"Congresswoman María Elvira Salazar has spent her life defending freedom and truth," said Pompeo. "Rep. Salazar spent her career as a journalist holding the corrupt and powerful accountable. In just her first term, María has continued to do this in representing the people of Florida's 27th District. Born to Cuban-immigrant parents, she knows how valuable the American Dream is and I know she will continue to fight so that all Americans have the ability to achieve it. We need María fighting in Congress against the policies pushed by Joe Biden and Nancy Pelosi - policies that benefit dictators and hurt Americans. I'm proud to endorse her for re-election!" - Mike Pompeo
August 10, 2022
"JD Vance served our nation in uniform as a United States Marine - he knows America is worth fighting for. JD is laser focused on tackling the most critical issues currently facing our country, including the threat posed by the Chinese Communist Party, onshoring critical infrastructure and manufacturing, and the importance of building a strong American society here at home. Every Senator plays a crucial role in shaping the future of our Nation. Now more than ever, we need leaders like JD to fight for the America First movement in the Senate." - Mike Pompeo
Ted Budd
Senate - North Carolina
August 9, 2022
"Ted Budd understands the world is a safer place when America projects strength. Under Joe Biden, the world is less stable, and our borders are not secure. Ted Budd will be an important vote to stop Joe Biden's progressive agenda that is weakening our country and hurting North Carolinians while his opponent, Cheri Beasley, will be a rubber stamp for it. I encourage the people of North Carolina to vote for Ted Budd to be their next Senator so that he can help put a stop to these destructive policies, restore American strength, and make life better for every person in North Carolina." - Mike Pompeo
August Pfluger
Congress - Texas
August 4, 2022
"August Pfluger spent twenty years fighting for American national security as a fighter pilot flying missions in the Middle East. In Congress, he is working to restore American energy dominance, secure the border, and re-establish American strength on the world stage. He is the conservative, strong-military, America-first leader that the 11th District of Texas needs. I am proud to endorse August Pfluger for re-election." - Mike Pompeo
Brian Mast
Congress - Florida
August 4, 2022
"Many people in politics use the label patriot but few have earned it more than Brian Mast, who sacrificed himself for our country on the battlefield and then continued his fight for America First in Congress. Brian has my full support in his campaign for Florida's 21st Congressional District because there's no doubt our country is better off with him still in the fight!" - Mike Pompeo
Pat Harrigan
Congress - North Carolina
July 26, 2022
"As a fellow West Point graduate and US Army veteran, Pat Harrigan has the experience needed to help end inflation, restore our standing in the world, and make our cities safer. He is exactly the right candidate to run and win in NC-14 and I look forward to helping him in any way I can." - Mike Pompeo
Sarah Palin
Congress - Alaska
July 12, 2022
"Sarah Palin is the America First fighter we need to stand up to the corrupt political establishment, fight back against the radical left's destructive socialist agenda, protect our God-given freedoms, and unleash America's economic potential. That's why she has my endorsement in the election for Alaska's at-large congressional seat. Sarah knows that the solution to America's energy needs will not come from Russia or Saudi Arabia; it's right under our own feet. Like she told Joe Biden back in 2008, we just need to "Drill, baby, drill!" Sarah is also a consistent and reliable champion for American values, including protecting the unborn, defending religious liberty, safeguarding our Second Amendment, and promoting law and order."
Grant Moody
Bexar County Commissioner
July 7, 2022
"Grant was part of my team in Washington DC. He is smart and capable, and has been in the trenches fighting for our conservative values for years in Texas and DC. He's been a loyal ally and I trust him to lead the fight in San Antonio against the disastrous policies of the liberal left. A vote for Grant is a vote for our shared conservative values. Please join me in supporting Grant." - Mike Pompeo
John James
Congress - Michigan
June 29, 2022
"I am pleased to announce my endorsement of John James. From serving in Iraq to running a business in Michigan, John has lived and thrived in the real world and, as a result, has a deep understanding of national security and economic growth. He'll lead the way in bringing our manufacturing jobs home, lead the fight in Congress to bring down inflation, and help make America more secure and prosperous. As a fellow West Point graduate, John has served his country well and will be a tremendous representative for the people of Michigan's 10th Congressional District! I hope they will join me in supporting him!" - Mike Pompeo
Joseph Padilla
School Board - Tennessee
June 23, 2022
"The fight to get our nation back on track won't happen in Congress; it will happen in our schools. That's why it is so important for us to elect principled leaders - like Joseph Padilla - to school boards everywhere. Joseph Padilla will make sure that the parents in Wilson County, Tennessee are in charge of their children's education, not bloated and self-interested teacher's unions. He'll make sure kids at all levels of learning are not subjected to woke ideologies like Critical Race Theory. As a 20 year veteran of the Marine Corps, Joseph has answered the call of service to his country - now he will answer the call of service to his community as an excellent school board representative for the parents of Wilson County!"
Colin Schmitt
Congress - New York
June 22, 2022
"I am pleased to announce my endorsement of Assemblyman Colin Schmitt. He is a fierce advocate for his constituents and will make a great Congressman. As a graduate of West Point, I know New York's 18th congressional district well. Colin will represent the Hudson Valley exceptionally with his proven track record of legislative successes and his own military background. A red wave is coming in 2022 and we need more leaders in Congress like Assemblyman Schmitt."
Tiffany Smiley
Senate - Washington
June 21, 2022
"I am excited to endorse Tiffany Smiley for United States Senate. From serving as a triage nurse, to fighting for her husband's medical care after he sustained severe injuries serving in Iraq, and raising three boys through it all, Tiffany embodies not only the American Dream, but the American spirit. She is exactly the kind of leader we need in the Senate: strong-willed and common-sense. I hope the people of Washington will join me in electing this impressive woman to be their next Senator!" - Mike Pompeo
Kim Reynolds
Governor - Iowa
June 2, 2022
"While Washington, D.C. pushes government control, conservative governors like Kim Reynolds are pushing freedom. During the COVID-19 pandemic, Reynolds showed what leadership looks like - keeping businesses open, getting kids back in the classroom, and blocking mandates. Now as we look to recover from the pandemic, Governor Reynolds has enacted a bold plan to lower taxes, grow the economy, and protect Iowa values." - Mike Pompeo
Joe Lombardo
Governor - Nevada
May 26, 2022
"It's an honor to endorse Sheriff Joe Lombardo for Governor. An Army veteran and law enforcement officer of 34 years, Sheriff Lombardo has faithfully served Nevadans throughout his distinguished career in public service. As governor, Sheriff Lombardo will rebuild Nevada's economy, restore confidence in the education system, and bring law & order back to Nevada communities. Sheriff Lombardo is a lifelong conservative, and I have the utmost confidence that he will serve with integrity to deliver principled leadership and restore competence to the governor's office." - Mike Pompeo
Tyler Kistner
Congress - Minnesota
May 12, 2022
"Tyler Kistner is a true servant leader who embodies exactly what America needs in Congress. He served our country in the Marine Corps, where he deployed on four overseas tours and spent five years serving in the elite Special Operations Forces unit known as the Marine Raiders. Tyler has spent his career in service, and I know he will champion American values in Congress and work to help rebuild our economy and restore national security. I hope Minnesotans will join me in supporting Tyler Kistner!" - Mike Pompeo
Chuck Grassley
Senate - Iowa
May 5, 2022
"President Biden and his Administration have chosen to put the far-left policies of radical Democrats ahead of the success of American families. We need strong leadership to put a stop to their harmful agenda. Senator Grassley has been a tireless fighter for the conservative cause. From solidifying a conservative majority on the Supreme Court to fighting for middle-class tax relief, Senator Grassley has a proven track record of staying in the fight for our families." - Mike Pompeo
Jennifer-Ruth Green
Congress - Indiana
April 29, 2022
"Jennifer-Ruth Green is a true American leader: she is an Air Force Academy graduate and Iraq combat veteran, and she continues to serve our country as a Lieutenant Colonel in the Indiana National Guard. Jennifer-Ruth has dedicated her life to service and protecting our country, and she is exactly the type of strong leader we need in Congress to help restore our economy and our national security where President Biden and Nancy Pelosi have failed." - Mike Pompeo
Madison Gesiotto Gilbert
Congress - Ohio
April 29, 2022
"Madison has been a strong leader in the conservative movement and will continue to fight for our values when she's elected to Congress. Washington desperately needs principled elected officials who will put the interests of their constituents ahead of the wealthy coastal elite and Joe Biden's failed agenda. There's no doubt Madison will put Ohioans first and stand up to the career politicians in Washington." - Mike Pompeo
Beth Van Duyne
Congress - Texas
April 28, 2022
"Beth Van Duyne is a rising star in the House Republican Conference. Following a victory in one of the most challenging races of 2020, Beth has delivered conservative solutions on many of our nation's most pressing issues: supply chain failures, border security, and strengthening small businesses to weather the lingering pandemic. I'm proud to endorse Beth for her re-election, and I hope North Texans will join me in making sure she continues to be a force for delivering the conservative reforms our nation so desperately needs." - Mike Pompeo
Esther Joy King
Congress - Illinois
April 26, 2022
"Esther Joy King's dedication to serving others and entrepreneurial spirit is exactly the kind of leader we need in Congress. With Biden's failure in Afghanistan and missteps in Ukraine, we need more veterans, like Esther, influencing policy in Washington and holding this administration accountable. I'm proud to endorse Esther and I ask the voters in the 17th District to join me in supporting her." - Mike Pompeo
Mike Gallagher
Congress - Wisconsin
April 21, 2022
"Today I am proud to endorse Mike Gallagher for reelection. He is a trusted and leading voice on the need to confront the challenge posed by the Chinese Communist Party, as evidenced by his service on the House Armed Services Committee and the China Task Force. Having served in the Marines during two deployments to Iraq, he is a strong conservative leader who will champion American values here at home. I hope conservatives in Wisconsin's 8th District will join me in supporting him!" - Mike Pompeo
Tom Kean
Congress - New Jersey
April 19, 2022
"Tom Kean, Jr. is the model of a true public servant. Tom has an unmatched record of standing up for his constituents and his home state of New Jersey, and I am proud to endorse him to take the fight down to Washington on behalf of the people of New Jersey. Tom is the exact kind of leader New Jersey needs to help break the back of inflation, secure our nation's borders, and put a check on the Democrats to get our country back on track." - Mike Pompeo
Warren Davidson
Congress - Ohio
April 14, 2022
"Warren has been leading the fight in Congress for sound financial policies, for less government, and to defend freedom. As a former Army Ranger, Warren knows firsthand the importance of securing our borders, supporting our veterans, and defending our second amendment. I encourage everyone in Ohio's Eighth District to join me in supporting Congressman Warren Davidson." - Mike Pompeo
Randy Feenstra
Congress - Iowa
April 13, 2022
"In his first term in Congress, Randy has been a champion of our conservative values. From defending the unborn to supporting Iowa farmers and families, Randy has always put the people of the Fourth District first. I am proud to endorse his re-election campaign and know he will continue to deliver conservative results for Iowa." - Mike Pompeo
Jim Bognet
Congress - Pennsylvania
April 12, 2022
"Jim is a businessman, a strong conservative, and a former Trump official who I know will do great things for Northeast Pennsylvania. Jim understands that our leaders in Congress must stand up to China and protect America's interests first around the world. He is exactly the leader Pennsylvania needs in Congress. I'm proud to endorse Jim today, and I hope Pennsylvanians will join me in supporting him." - Mike Pompeo
Jim Banks
Congress - Indiana
April 9, 2022
"Rep. Banks has a proven track record of fine service to his country, having served as a Lieutenant in the U.S. Navy Reserves during multiple deployments to Afghanistan. I had the privilege of working with him during my time as Secretary of State, and I know he is a principled conservative leader, evidenced by his current role as Chair of the Republican Study Committee. I hope Hoosiers will join with me in supporting Rep. Banks so that he can continue to deliver good outcomes for Indiana and for America." - Mike Pompeo
Steve Chabot
Congress - Ohio
April 8, 2022
"Rep. Chabot is a staunch champion of conservative values, and he has delivered excellent outcomes for his constituents and for America during his time as Congressman. It was a privilege to have served with him in Congress and to have worked closely with him during my time in the Trump Administration. I hope Ohioans will join me in supporting his candidacy today." - Mike Pompeo
Jen Kiggans
Congress - Virginia
March 30, 2022
"Today, I am proud to announce my endorsement of former Navy Helicopter Pilot and current Virginia State Senator, Jen Kiggans, in her bid to bring Republican representation back to Virginia's Second Congressional District. Jen will be a voice for American strength in Congress and will advocate for a strong economy, secure borders and to restore American greatness on the world stage. Jen Kiggans is the candidate Coastal Virginia needs, and I hope you will join me in supporting her!" - Mike Pompeo
Mike Waltz
Congress - Florida
March 28, 2022
"As the first Green Beret elected to Congress, Colonel Mike Waltz has fought for the American people in Washington D.C. just as hard as he fought to defend our freedom on the battlefield. Every day, Mike works to hold Joe Biden accountable for his repeated failings – from the inexcusable debacle in Afghanistan to Russia's unprovoked and costly invasion of Ukraine. I know Mike will continue to champion American First values in Congress and continue to be a leading voice when Republicans take back the majority." - Mike Pompeo
March 25, 2022
"It's never been more critical to support strong, conservative candidates, and now more than ever we need more veterans in Congress. I am proud to endorse Zach Nunn for Congress – he's an Air Force combat veteran and a state senator with a track record of success. He always put service before self, and that's a rare quality, desperately needed in Washington, D.C. I will do everything I can to support Zach so that together, we can take back a Republican majority in the House and retire Nancy Pelosi." - Mike Pompeo
Yvette Herrell
Congress - New Mexico
March 24, 2022
"Congresswoman Yvette Herrell has quickly become a trusted voice in Congress, leading on key issues like restoring our energy independence, securing our southern border and keeping peace through strength. Yvette is a true public servant who fights every day to ensure her constituents are heard in the halls of Congress, and I am honored to endorse her for a second term. Yvette will be a key leader in the coming Republican majority as conservatives work to protect energy jobs, fight for the middle class, restore America's leadership abroad and finally secure our border." - Mike Pompeo
Ronny Jackson
Congress - Texas
March 22, 2022
"I'm proud to endorse Congressman Ronny Jackson, who is a fierce defender of our conservative values. He is a true patriot dedicated to our shared mission of building a strong military, securing our borders and defeating the radical left's socialist agenda. Ronny has what it takes to help Republicans win back the House in November, champion American values and get our country back on track." - Mike Pompeo
Bill Posey
Congress - Florida
March 17, 2022
"Bill has a record of getting results and fighting for our America First priorities. He is exactly who the country needs right now to get back on the right track and hold the Biden Administration accountable for their failed policies and lack of transparent leadership. We need more leaders like Bill who aren't afraid to hold government accountable, stand up to Communist China and unleash American energy. I'm proud to endorse him." - Mike Pompeo
Michelle Steel
Congress - California
March 15, 2022
"I am proud to offer my support to Congresswoman Michelle Steel for her re-election. Michelle is a committed public servant who has delivered on her promises to lower taxes, fight inflation and stand up to communist nations threatening America's global leadership. We need leaders like Congresswoman Steel in Congress who will continue to fight the overreaching, out-of-touch Biden/Pelosi agenda." - Mike Pompeo
Raúl Labrador
Attorney General - Idaho
March 11, 2022
"Raúl Labrador is an unwavering conservative who has always supported constitutional liberty. You always know where Raúl stands; he is there for our economic freedoms, our religious freedoms and our Second Amendment rights. Raúl understands the importance of state sovereignty and the need to check the power of Washington bureaucrats. We need strong leaders like Raúl challenging the Biden and socialist agenda in our courts. I have known Raúl for many years, he will be a champion for Idaho and our conservative values as your next Attorney General. I am proud to endorse him." - Mike Pompeo
Lisa Scheller
Congress - Pennsylvania
March 8, 2022
"I am proud to endorse Lisa Scheller for Congress in Pennsylvania's 7th Congressional District. Lisa is a staunch advocate for our ally Israel and will fight to secure our Southern Border, protect our Second Amendment and restore our energy independence. I encourage all Pennsylvanians in the Lehigh Valley to join me in supporting Lisa for Congress. Together, we will take back the House and retire Nancy Pelosi." - Mike Pompeo
Herschel Walker
Senate - Georgia
March 2, 2022
"Taking back the Senate and stopping President Biden's reckless agenda depends on Georgians sending a conservative fighter to represent them in the United States Senate, and Herschel Walker is the leader for the job. He has lived the American Dream, and he will fight with all that he has to keep the American Dream alive for future generations. Herschel has my full support, and I will do everything I can to help him win Georgia and put our nation back on the right track." - Mike Pompeo
February 28, 2022
"Senator Mike Lee has long been a champion of American values and constitutionally limited government. Now more than ever, we are seeing the importance of electing leaders who prioritize American strength, and we need leaders like Mike in the Senate. I worked with Senator Lee when I was a member of Congress, and later as CIA director and as Secretary of State. Senator Lee's thoughtful leadership, commitment to principle, and attention to detail are both rare and extremely beneficial to Utah and our country. I'm proud to endorse Mike, and I'll do everything I can to ensure he is re-elected." - Mike Pompeo
Elise Stefanik
Congress - New York
February 1, 2022
"Elise Stefanik is a proven conservative who has produced results for NY-21 and the American people. Ever since Elise took the reins as House Republican Conference Chair, she has successfully unified our party and taken the fight to Joe Biden's radical agenda. Elise is a strong national leader for the America First agenda. She is fighting for a strong military, parents' involvement in education, border security, the Second Amendment and lower taxes. I am proud to endorse Elise's re-election campaign for Congress." - Mike Pompeo
John Lujan
State Representative - Texas
October 31, 2021
"John Lujan has a servant's heart, and I am proud to endorse him for TX House District 118. Make sure to get out and vote for him on Tuesday!" - Mike Pompeo
Derrick Van Orden
Congress - Wisconsin
October 29, 2021
"Derrick Van Orden is the type of leader we need in Congress. He is a decorated veteran, a family man and a man of faith who is committed to ensuring every American can achieve the American Dream. Wisconsin will be represented with distinction by Derrick, and I'm proud to endorse him in the 3rd District." - Mike Pompeo
Josh Wells
School Board - Kansas
October 28, 2021
"Josh Wells should be re-elected to the school board in Andover, Kansas. I've worked closely with Josh and witnessed his integrity, character and commitment to excellence. He is a husband, father of three and a community leader. I am proud to support him in this election. At gatherings across the country, I've talked with Americans who agree we've learned the hard way that who sits on our local boards impacts our lives. Get out and vote in your local elections. And, in Andover, Kansas—vote for Josh Wells." - Mike Pompeo
Jerry Moran
Senate - Kansas
October 26, 2021
"Senator Jerry Moran always puts Kansas first, and we need him in the Senate in order to save the American Dream, as we know it, for future generations. I'm proud to support Jerry for re-election, and I encourage my fellow Kansans to send him back to the Senate to continue fighting for our country." - Mike Pompeo
Doug Lamborn
Congress - Colorado
October 22, 2021
"I served in the House of Representatives with Doug, and he is a tremendous leader for the conservative values we share. Doug is a dedicated public servant, and the people of Colorado's fifth district are fortunate to have him fighting for them in Washington. I'm proud to endorse Doug for re-election." - Mike Pompeo
Young Kim
Congress - California
October 15, 2021
"Young Kim has lived the American Dream, and you will not find a more stalwart champion of American values than her. I'm honored to support her re-election to Congress, and I will do everything I can to ensure she has the opportunity to fight for the values we share in the House of Representatives." - Mike Pompeo
Wesley Hunt
Congress - Texas
October 7, 2021
"I am thrilled to endorse Wesley Hunt for Texas' 38th Congressional district. Wesley will fight to secure our southern border, stand up to China and its growing presence on the world stage and keep Critical Race Theory out of our schools. Wesley is the right choice for Texas and our nation, and I'm proud to give him my endorsement for Congress." - Mike Pompeo
Jason Miyares
Attorney General - Virginia
September 28, 2021
"I know Jason Miyares will fight for victims, stand with law enforcement and put Virginians first. I'm proud to support Jason for Attorney General, and I urge all Virginians to get out and vote early for him." - Mike Pompeo
Mike Carey
Congress - Ohio
September 20, 2021
"Mike is the conservative outsider we need to fight for our values in Congress. He has my full support. It's critical that Republicans keep this congressional seat, and I urge Ohioans to get out and vote for Mike on November 2nd." - Mike Pompeo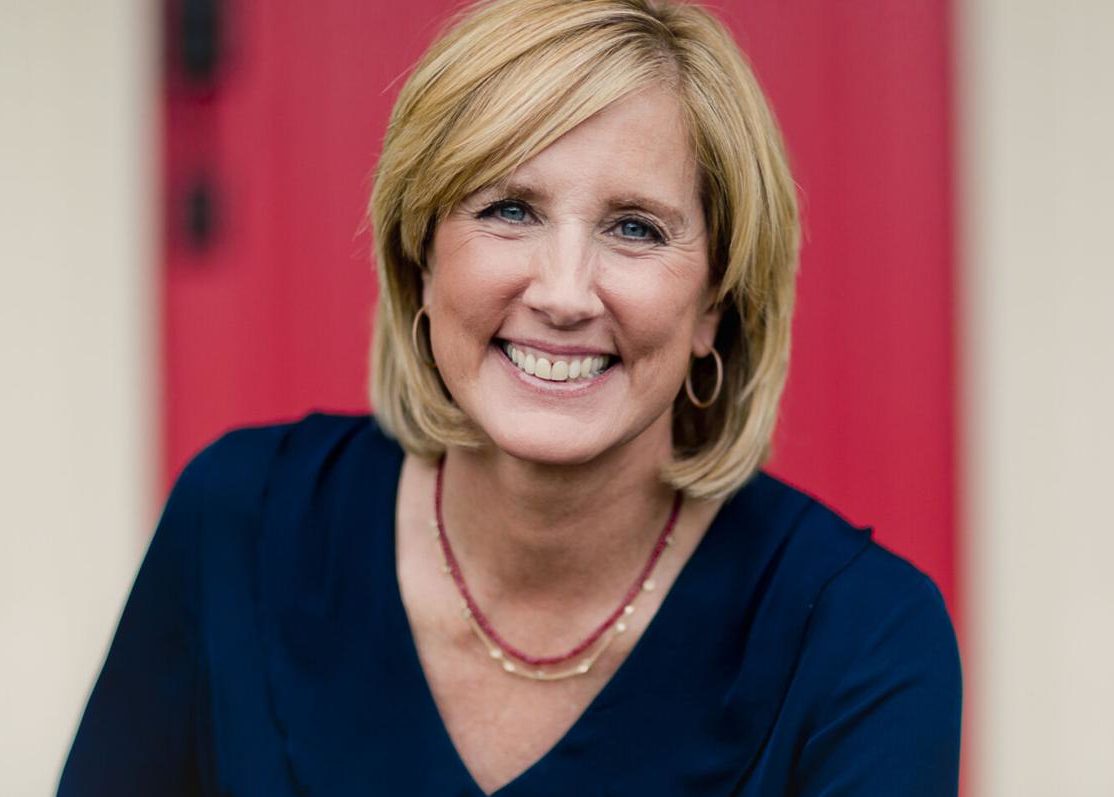 Claudia Tenney
Congress - New York
September 9, 2021
"Claudia is a proven fighter for the people of New York's 24th District, and I completely support her campaign to build on the good work she is doing. As their representative in Congress, she will continue to champion American values and fight for the soul of our country." - Mike Pompeo
Derek Schmidt
Governor - Kansas
September 8, 2021
"I've known Derek for a long time, and he is the trusted conservative Kansans need in the Governor's Office. When you look at his record as Attorney General, you see a leader who has always fought for the most vulnerable and always stood up to do the right thing. I'm honored to support Derek for Governor." - Mike Pompeo
Glenn Youngkin
Governor - Virginia
September 1, 2021
"Glenn Youngkin will be a tireless champion of the values that have made America great and restore conservative leadership in the governor's office. He is the right leader at the right time to help Republicans take Virginia back, and I'm pleased to support his campaign." - Mike Pompeo
Adam Laxalt
Senate - Nevada
August 30, 2021
"Adam Laxalt is a devoted father, patriot, veteran, & one of our former Trump Chairs in Nevada. He's a conservative fighter, who's ready to flip a Democrat-held Senate seat & take back the Senate majority. Adam has always championed our American values. He has my complete support." - Mike Pompeo
Henry McMaster
Governor - South Carolina
July 30, 2021
"Governor McMaster built an economy in South Carolina that benefited all South Carolinians. He has truly made the Palmetto state a great place to live and to visit. I have no doubt that Henry will continue to champion American values, and I am pleased to offer him my full support." - Mike Pompeo
Jay Ashcroft
Secretary of State - Missouri
July 17, 2021
"I'm proud to endorse my friend and Missouri's great Secretary of State, Jay Ashcroft. Jay is a strong conservative who will only serve in the best interests of Missourians!" - Mike Pompeo
Mariannette Miller-Meeks
Congress - Iowa
July 16, 2021
"Dr. Miller-Meeks is a good friend and a strong conservative woman. When Democrats tried to steal her election, she fought back and won! We need her in Congress, and I'm proud to endorse her!" - Mike Pompeo
James Lankford
Senate - Oklahoma
July 6, 2021
"James is a friend and a true patriot—a defender of religious freedom and the life of every child. He is also a tenacious fighter against DC's bad spending habits. James is committed to his faith and to our conservative values. We need more people like James who are willing to do the hard work it takes to save our country." - Mike Pompeo
Tim Scott
Senate - South Carolina
June 28, 2021
"Tim Scott is a true patriot, a great leader, a wonderful human being, and a good friend. I hope you'll join me in supporting him." - Mike Pompeo
Mike Garcia
Congress - California
June 26, 2021
"Mike Garcia fought for American values while serving in the U.S. Navy and he's fighting for them now in Congress. Pleased to support him for California's 27th District." - Mike Pompeo
Michael Burgess
Congress - Texas
June 24, 2021
"I worked with Representative Burgess to champion American values when we served together in Congress, and we're still working together to fight for the country we love." - Mike Pompeo
Andrew Garbarino
Congress - New York
June 11, 2021
"I'm proud to support Andrew Garbarino for New York's Second Congressional District. He's a fighter, and he'll continue championing American values in Congress." - Mike Pompeo
Tom Tiffany
Congress - Wisconsin
June 9, 2021
"Tom Tiffany is a principled leader for Wisconsin's Seventh District, and he's fighting every day to champion American values." - Mike Pompeo
Glenn Grothman
Congress - Wisconsin
June 9, 2021
"In Wisconsin today to support Glenn Grothman, who will continue to champion American values in the House of Representatives. We need leaders like him to ensure conservatives take back the majorities in Congress." - Mike Pompeo
Brian Fitzpatrick
Congress - Pennsylvania
June 8, 2021
"Championing American Values with friends and supporters of Rep. Fitzpatrick so he can win again and lead our nation forward in the majority." - Mike Pompeo
Amanda Adkins
Congress - Kansas
May 20, 2021
"I know a leader when I see one, and that's why I am supporting Amanda Adkins for Congress." - Mike Pompeo
Bill Boyd
State Representative - New Hampshire Merrimack
March 29, 2021
"Honored to support Bill Boyd for the New Hampshire State Legislature. He is a man of action and will serve Merrimack with excellence." - Mike Pompeo
Don Bacon
Congress - Nebraska
March 25, 2021
"Great to see my friends, Rep. Don Bacon and Governor Ricketts, today. Don served in the military and will fight to keep your 2A rights in the halls of Congress — for Nebraskans and all Americans. He has my full support!" - Mike Pompeo
Sarah Huckabee Sanders
Governor - Arkansas
March 24, 2021
"Great day yesterday campaigning for my friend and former colleague Sarah Huckabee Sanders to be the next Governor of Arkansas! You watched her unparalleled leadership on TV — and I had the privilege of seeing it up close. There's no better person for the job. She has my full endorsement!" - Mike Pompeo
Protecting American Values